EnerG2 has transferred revolutionary materials science and technology developed over many years into a commercial-scale manufacturing environment. " style="width:960px;height:315px;"/>for a New Industry:

EnerG2 is delivering next-generation energy storage solutions that will develop new industries, accelerate new opportunities and create new jobs in the coming decades." style="width:960px;height:315px;"/>
EnerG2 delivers to our customers energy storage breakthroughs that enable unprecedented improvements in application performance. " style="width:960px;height:315px;"/>
MANUFACTURING
Our patented and proprietary technology is based on nanostructured carbon materials that are finely controlled and offer ultra-high surface areas and material purity. EnerG2 has developed and commercialized proprietary-processing technologies to engineer superior carbon materials for energy storage applications. This technology is delivering market-leading carbon today in our state-of-the-art commercial-scale factory in Albany, Oregon.


---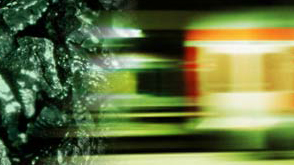 The EnerG2 approach to energy storage material manufacturing is unique and differentiates us from the competition. Most commercially available materials for energy storage are produced from naturally occurring precursors.
Read More >
PRODUCTS OVERVIEW

In addition to our game changing lead acid and ultracapacitor products already available to the market, we have a deep pipeline of product opportunities that promise dramatic improvements in energy storage performance. Materials in the research and development pipeline include lithium ion anode materials, materials to enable next generation lithium chemistries and materials for high-volume, low-pressure storage of natural gas.
Read More >
APPLICATIONS

The EnerG2 carbon platform offers the energy storage industry an infinitely flexible array of solutions for improved storage performance. Many energy storage applications require an advanced, engineered carbon solution. Our first application spaces are ultracapacitors and enhanced lead acid batteries.
Read More >